User management
Create
Click on Create user to create accounts for your employees and assign a user role to them.

In the first step, enter the necessary data and select the desired role.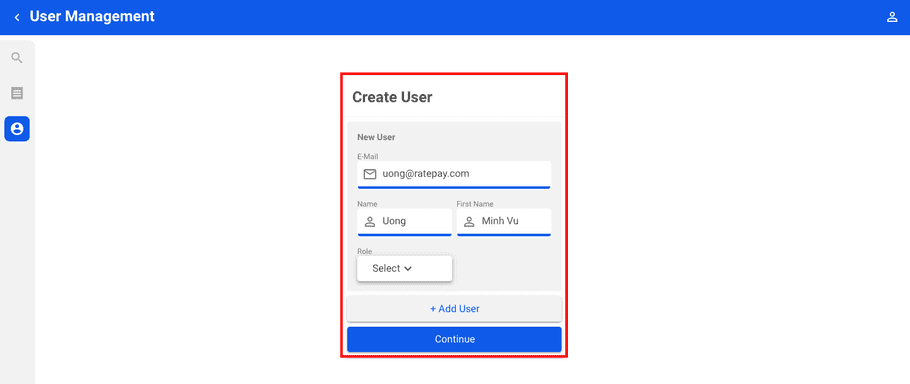 In the second step you link the created user with one or more of your shops. To complete the user creation, click on Create.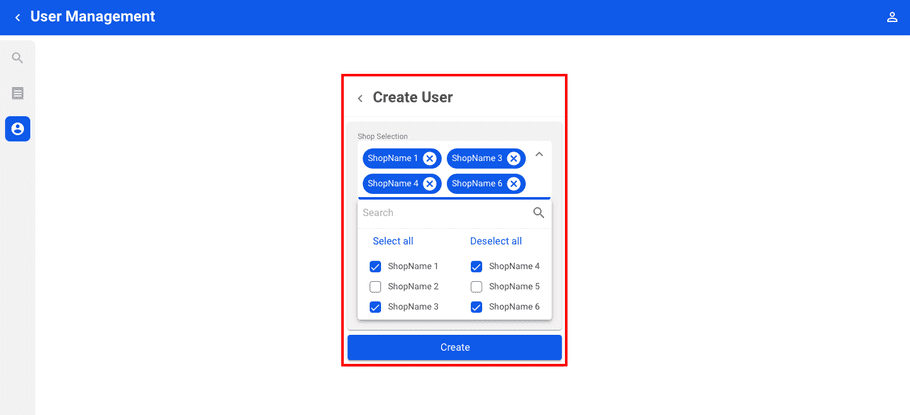 ---
Edit
Click on a user to view their details. You can change the stored data and the role, edit assigned shops and activate or deactivate the account.

---
Deactivate
Deactivate users by clicking on the toggle in the upper right corner. This will prevent the user from logging in.